From the shore to our store!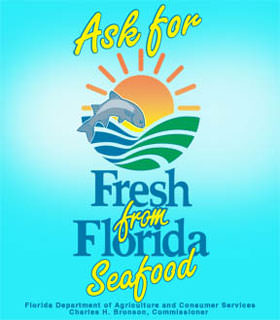 Unlike the large corporate chain stores who import their seafood in bulk from boats that go out to sea for weeks at a time, we own our own boats, catch our own fish and work with local fishermen to provide our customers with real Fresh From Florida Seafood.
Quality and customer service are our biggest priorities. Our cases are full of Fresh Local Grouper, Snapper, Mullet, Shrimp, Pine Island Clams, Pine Island Oysters,Jumbo Scallops, Stone Crabs and whatever comes off the boat that day. Complementing our Fresh Local Seafood, we work diligently to provide our customers with regional specialties like Salmon, Snow Crab, Maine Lobster Tails and King Crab.
Whether you live here or you're visiting beautiful Matlacha, please visit us at Island Seafood Market for ALL of your FRESH seafood needs!
Customer Education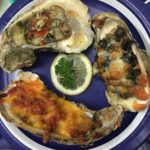 Intimidated by cooking seafood, not sure what that fish tastes like? Let us help! We can help you prepare any our fresh seafood at home and also guide you to which fish is best for you. Our experienced fish mongers are ready to share our family recipes, cooking techniques and tips that will make you look like a pro! If you are in a cooking emergency we are available after hours to guide you through just give us a call!
Cooking Classes
Want to learn how to cook seafood like a pro? January – April 6PM-8PM on Sundays we offer cooking classes led by Chef Andy. Class size is limited and is on a sign up basis, class size typically ranges from 12-18 people. Class includes instructional demonstration of one appetizer, one entrée and a slice of our World Famous Old Guy Key Lime Pie! The menu is determined by what is fresh off our boat that week! You will leave class with a printed recipe card to add to your collection. Makes a great night out for the girls or your group of friends!